Steganographer
The Steganographer is a simple program that enables you to hide secret message into an image.
Screenshot: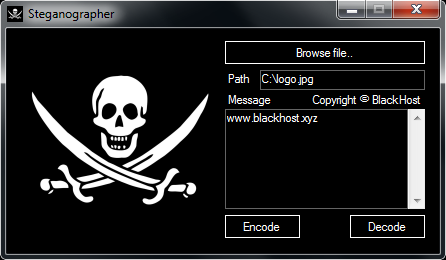 MD5-Checksum: 6e87277ef4f3febe5b3cb28eab15f2cb
Download count: 2701
You can download* it from this link.
*=By clicking 'Download' you accept the Terms of Service.
Comments
Leave a feedback or read the others!
Older comments: page 1
~100000 monthly impressions.